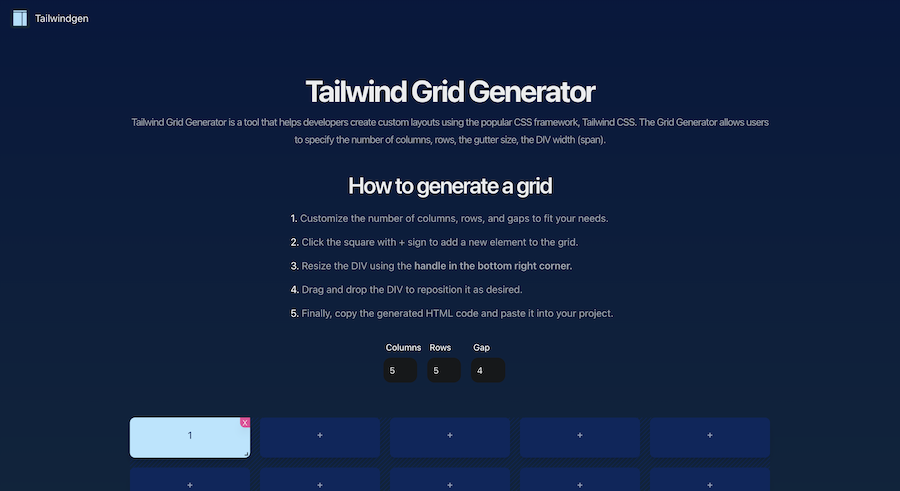 About Tailwind Grid Generator
Tailwind Grid Generator is a tool that helps developers create custom layouts using the popular CSS framework, Tailwind CSS. The Grid Generator allows users to specify the number of columns, rows, the gutter size, the DIV width (span).
Tailwind Grid Generator
Free
Tailwind CSS custom grid generator
Get now
Features:
🚀

Code Export

🚀

Unlimited Export

🚀

Tailwind V3
Categories:
Tags:
If you found our curation useful 👇
Buy us a coffee!